I'm sorry your web browser is not supported we strongly recommend you use Microsoft Internet Explorer 10 or higher or an alternative browser.
Australian Mines
Investor Relations Centre
The Australian Mines Investor Centre is a dedicated resource for our shareholders and the financial community. You can access information on Australian Mines' latest announcements, presentations, reports, strategy, upcoming events, share price and capital structure, Shareholder services and services and sign up for email alerts.
About Australian Mines
Australian Mines Limited is an ASX-listed resource company pursuing a dominant position in the production and supply of battery and technology metals to global markets. The company is developing world-class Nickel-Nickel-Scandium projects in Australia to meet demand created by the global shift to cleaner, more sustainable energy sources.
Australian Mines was formed in 2001 with nickel exploration and production as its initial focus. The company is an experienced miner, having owned and operated the Blair underground nickel sulphide mine in Western Australia.
We are committed to becoming a significant producer of essential technology metals by bringing our Nickel-Nickel-Scandium ore bodies into production in the shortest possible timeframe.
Board
---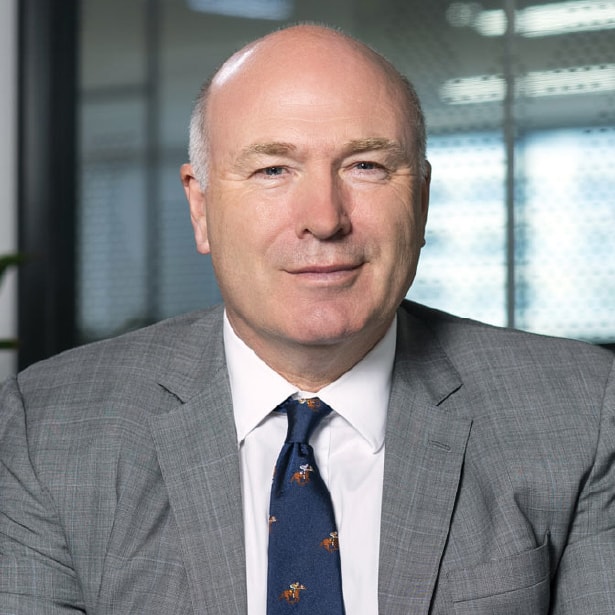 Michael Ramsden
Independent Non-Executive Chairman
BEc, LLB, FFIN
Michael Ramsden is a lawyer with more than 30 years' experience as a corporate advisor. He has been involved with all forms of finance, including money markets, futures trading, lease finance, trade finance and foreign exchange.
Mr Ramsden is the Managing Director of Terrain Capital Limited in Australia, and has previously worked for international companies including CIBC Australia, JP Morgan and Scandinavian Pacific Investments Limited. He is also Honorary Treasurer and Director of the Victoria Racing Club Ltd, Chairman of Cremorne Capital Ltd, Chairman of African Mahogany Australia Pty Ltd, and formerly Chairman of Terrain Australia Ltd and Director of D&D Tolhurst Ltd.
Mr Ramsden is the Chairman of the Company's Remuneration Committee and a member of Audit and Risk Committee.
---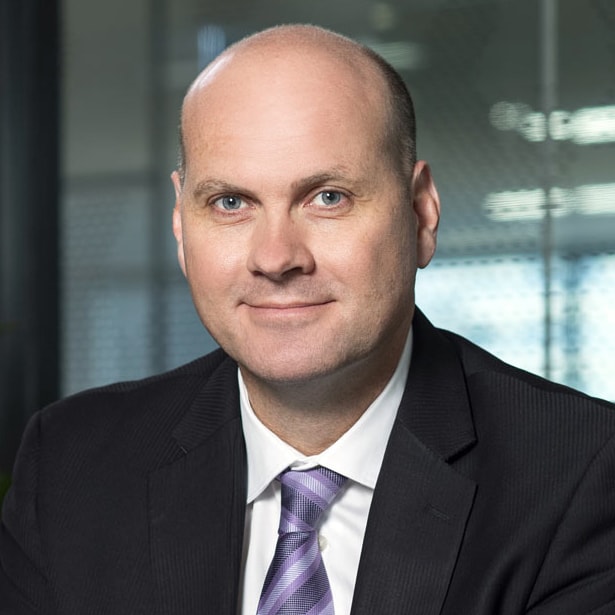 Benjamin Bell
Managing Director
BSc, MMET, MBA
Benjamin Bell is an experienced company executive, with a career in the Australian exploration and mining sector spanning more than two decades. He is a qualified geologist and geophysicist, with significant management and onthe- ground experience working for listed companies, government agencies and as a respected industry consultant.
Mr Bell is a Non-executive Director of Norwest Minerals Limited.
---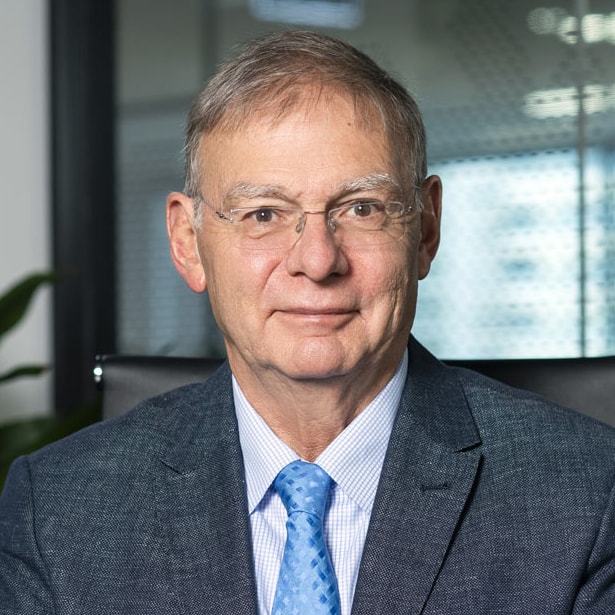 Michael Elias
Independent Non-Executive Director
BSc(Hons), FAusIMM, CPGeo
Michael Elias has more than 35 years' extensive, international experience in all aspects of nickel resource development in both laterites and sulphides, from project generation and evaluation, exploration planning and management, development studies, open cut and underground mine geology, resource/reserve estimation, and resource economics. He has been a Principal Consultant with mining consultancy CSA Global Pty Ltd since 2001.
He previously held the positions of Chief Geologist - WA Nickel Operations and Chief Geologist - Nickel Resource Development at WMC Resources Ltd and was a director of Silver Swan Group Ltd until his resignation on 19 November 2012. Mr Elias holds a Bachelor of Science (Honours) in Geology from the University of Melbourne and is a Fellow of the Australasian Institute of Mining and Metallurgy.
Mr Elias is a member of the Company's Remuneration Committee and the Audit and Risk Committee.
---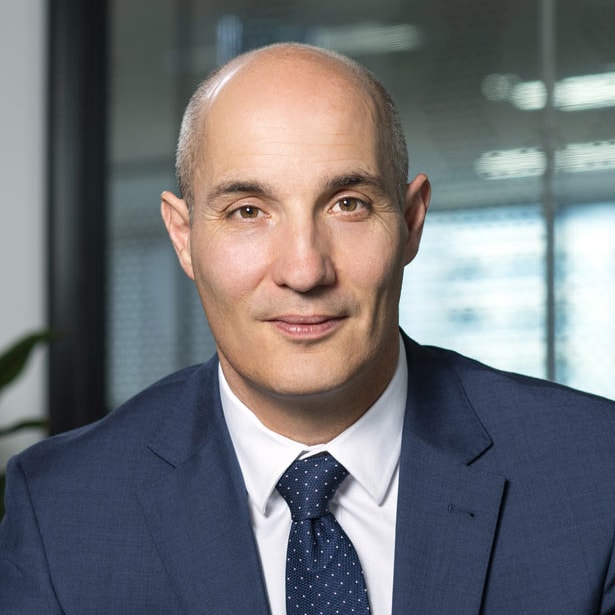 Dominic Marinelli
Independent Non-Executive Director
MBA, BEng, PGD Sc
Dominic Marinelli has over 20 years' corporate fundraising and mergers and acquisitions experience covering a wide range of industries including resources and other emerging technologies.
Mr Marinelli is a Director of Terrain Capital Limited in Australia and of unlisted explorer West Africa Coal Pty Ltd. He holds an MBA from the Melbourne Business School, a degree in Electrical and Computer Systems Engineering from Monash University and a diploma in Nanotechnology from Leeds University.
Mr Marinelli is a member of the Company's Remuneration Committee and the Chairman of the Audit and Risk Committee.
---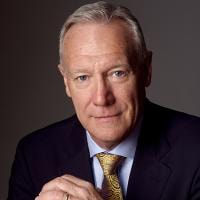 Les Guthrie
Non-Executive Director
BSc
Les has over 40 years of experience of project delivery across the mining, infrastructure and energy sectors. He is Principal & Managing Director of Bedford Road Associates, an independent consultancy providing professional advice and support for the development and delivery of major capital expenditure programs, and non-executive director of Neometals Limited. Previously, Mr Guthrie held numerous senior leadership roles within global resources companies in Australia, the UK, North America and Asia, including BHP Billiton, BG Group, Aker Kvaener, and Brown & Root. He is also a non-exec director of DRA Global (international engineering and construction group originating in S. Africa) and a member of the Aust Institute of Company Directors.
---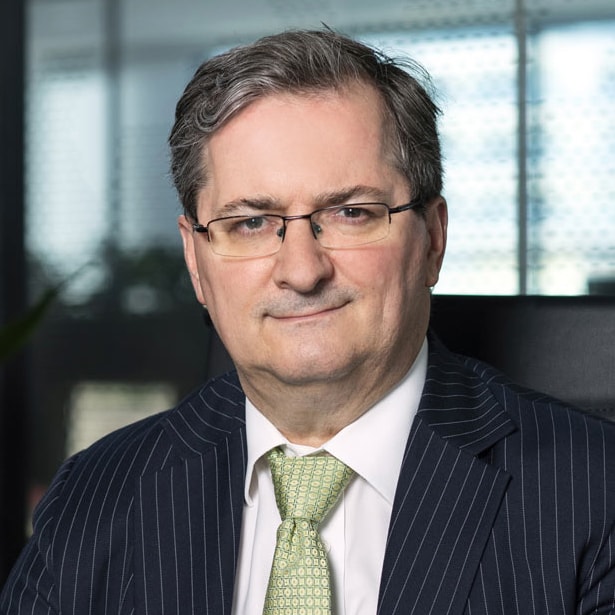 Oliver Carton
Company Secretary
BJuris LLB
Oliver is a qualified lawyer with over 30 years' experience in a variety of corporate roles. He is currently a director or company secretary of a number of listed, unlisted and not for profit entities such as the Melbourne Symphony Orchestra. He currently runs his own consulting business and was previously a Director of the Chartered Accounting firm KPMG. Prior to that, he was a senior legal officer with ASIC.
---